In our continuous effort to improve the DeviantArt experience, we're publishing weekly Site Updates to keep members informed and to gather feedback. Below is a list of recent changes to the site, bug fixes, and feedback that was brought up by members in the
last Site Update
.
What's New
The Deviousness Award, bestowed in recognition of exemplary membership and an outstanding spirit of helpfulness and mentoring within the DeviantArt community, has recently undergone a reevaluation to provide a focus and a re-definition as to just what Deviousness truly represents.
Read more »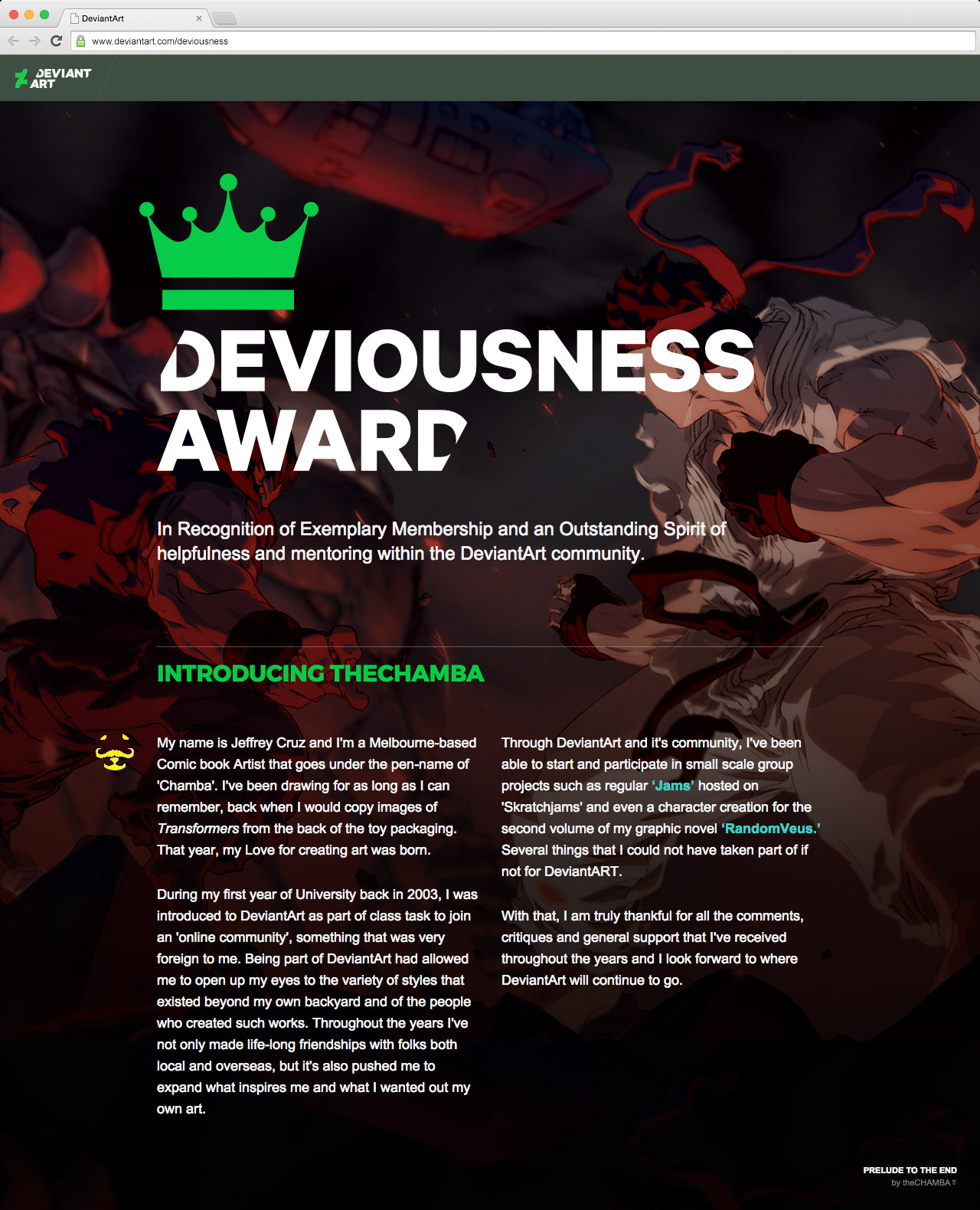 Change Log
Your Feedback
Thank you for the feedback on
last week's Site Update
!
Deviants were positive about the addition of the Watch button to deviation pages, and we're happy to report that there has been a considerable increase in deviants clicking to watch one another.
We received some great positive feedback on group deviations being split from individual deviations, and we also appreciate the concerns other deviants raised about the change. As we've mentioned in recent journals, we're exploring new ways to view content submitted by the people you watch, and the feedback regarding group deviations being split is helpful in further developing these ideas.
Discuss!
Watch on Deviations
With the addition of the Watch button on deviations, do you find yourself watching more deviants, or realizing that you aren't watching a deviant you thought you were?
Header artwork: Meteora cover 3 issue by arsenixc
Have a suggestion, idea, or feedback? Leave a comment here!
Want to keep track of known issues? Check out our Status Forum!
Find a bug? Report it to the Help Desk! (Be as detailed as possible!)