What's New
Introducing the New Gallery Framed Print
We are proud to announce the Gallery Frame, our newest addition to an already stellar line of Prints Shop products.
DeviantART's new Gallery Frames are an alluring yet durable option for collectors looking to preserve the art they love. In addition to its elegant design and protective qualities, Gallery Frames are also our least expensive framing option, ranging from about $25 to $75!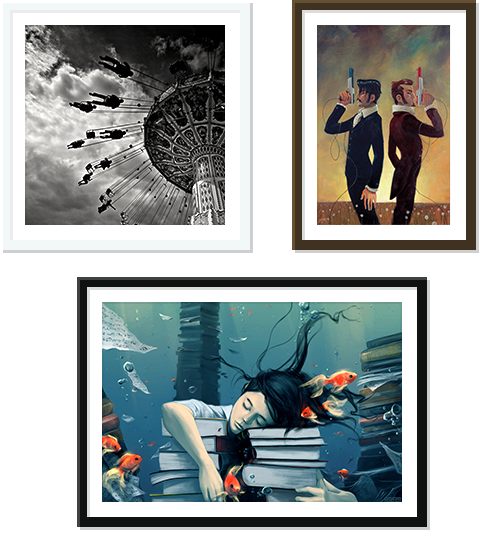 Writing Descriptions with Sta.sh Writer (Beta Testers)
As part of our initiative to make formatting and conversation easier and more dynamic, you can now use the Add Media tool to add content and formatting to deviation descriptions, Sta.sh item descriptions, and Sta.sh stack descriptions!
Change Log
Sta.sh / Submit
When sharing a stack on Facebook, there wouldn't be a thumbnail displayed. Fixed by kouiskas

When sharing a stack url after editing a stack, the URL would redirect to the wrong location when viewed by someone else. Fixed by kouiskas

Uploading wouldn't work properly in the main Sta.sh area. Fixed by kouiskas

Sta.sh Writer
Your Feedback
Feedback regarding the new username symbols was mixed. Common feedback was in regard to the symbol size or placement, and the lack of symbols for regular deviants.
Deviants were positive about the launch of Mentions.
Some deviants said that they dislike the icons displayed next to outgoing links.
In response to the Discuss topic, deviants mentioned that they generally prefer browsing Newest or Undiscovered rather than browsing What's Hot. A few deviants mentioned not being sure of the difference between What's Hot and Popular.
Discuss!
Mentions
Deviant and Art Mentions
were launched to all deviants last week, and we've since seen deviants being pulled into new and inspiring conversations like never before. Have you mentioned a deviant's art, or has your artwork been mentioned? How frequently do you find yourself mentioning others, or being mentioned by others?
Have a suggestion, idea, or feedback? Leave a comment here!
Check out a list of common suggestions!
Want to keep track of known issues? Check out our Status Forum!
Find a bug? Report it to the Help Desk! (Be as detailed as possible!)