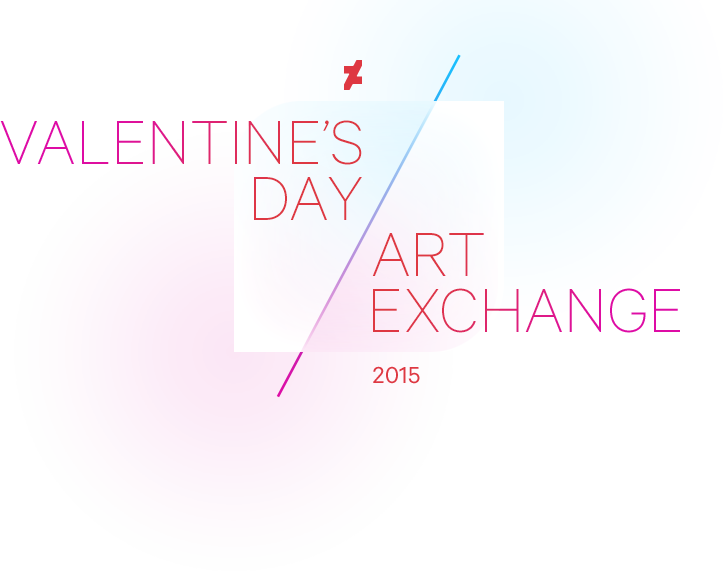 Valentine's Day Art Exchange 2015 Wrap-Up!
February often signals the spark of new or lasting love, and this February was no different, marking the fourth annual Valentine's Day Art Exchange! This year's event was a grand success, with over 23,000 deviants sending over 130,000 valentines!
Not to be outdone by last year's event, almost 10,000 artists created and submitted Valentine-themed deviations to the 2015 Valentine Exchange category, a nearly 50% increase from the number of artists who took part in 2014! We also saw deviants spread the love even more than in previous years, as over 65,000 deviants received a valentine.


We're always happy to see positivity and good feelings within DeviantArt, and the Valentine Exchange certainly brought out the best of the community. Ranging from artwork that was cheerful and kind, to lovey-dovey, to outright funny, deviants took their creative talents and put them to use in clever, heartwarming ways.


This Year's Top Five
Every year we see some Valentine deviations get sent at an impressively high rate. This year we saw five deviations in particular being sent around the globe numerous times. The top five most popular digital valentines from 2015 are:
We'd also like to give a shout-out to LaceyCheshireGrin, who sent more valentines than any other deviant this year, with over 1,100 valentines sent to almost 1,000 deviants! Talk about really spreading the love!


As always, many thanks to everyone who took the time to spread love and cheer this February — whether you created or sent valentines, or even just cheered on the exchange. It's because of your kindred spirit that we're able to continue hosting events like these for the community, which in turn helps deviants build lasting relationships with one another. It's the DeviantArt way of building connections around the globe, but it wouldn't be possible without you.
Thank you once again for another fabulous Valentine's Day, and we'll hopefully see you here next February as well!